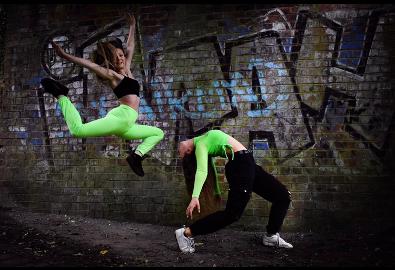 Danzone is a young, fresh and contempory dancing school established in 2003 and based in Swindon, with the emphasis on fun as much as academic achievement. Students learn choreographed dance routines to their favourite chart music.
Classes are led by Clare Jones and our philosophy is that dance should be available within the community, to everyone
Clare is first aid trained, fully insured, CRB approved and qualified to teach in American Jazz, Acro, Zumba, Zumbatomic, RSA exersise to music and Disco Ducks.
We offer dance classes for children and adults of all ages, male or female.