November/December 2018
IDO World Tap Dance Championships
1st - Gold medal for Shelley & Paul in adults small group
3rd - Bronze medal for Izzy in children's trio
3rd - Bronze medal for Charlotte & Mollie in junior formation
"I am incredibly proud of our Danzone dancers & parents, who competed in the World Championships in Reisa, Germany this year". -Miss Clare
Throughout 2018 DANZONE girls have been 'tapping' for customers visiting Lidl's in Swindon, raising money for the NSPCC.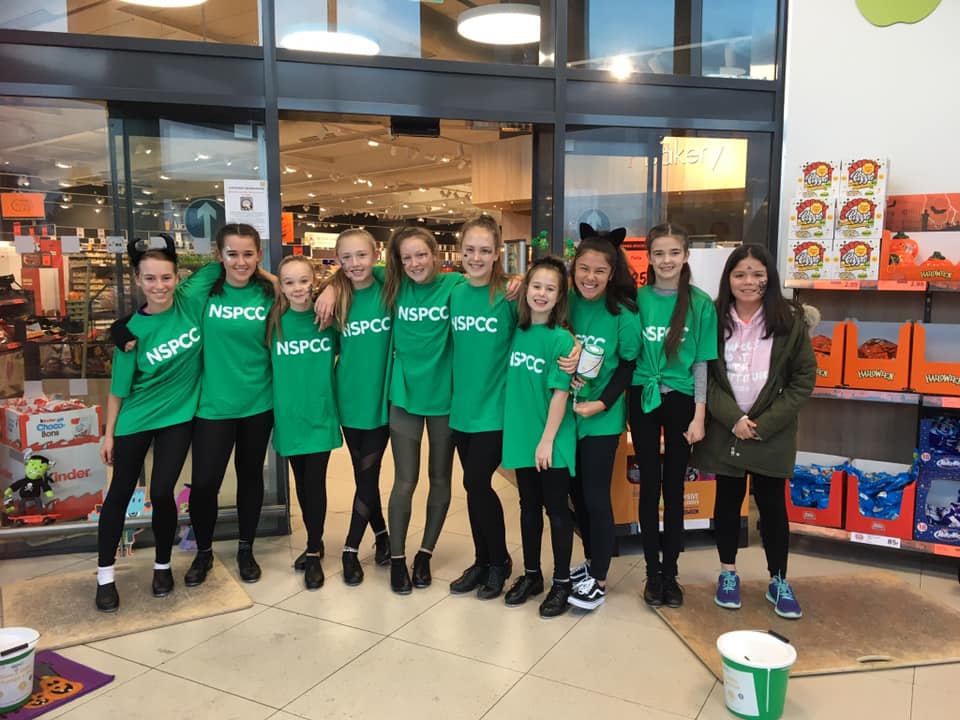 May 2018
Danzone performed at the Wyvern Theatre in Swindon, for the third time and as the dance school continues to grow, the children continue to impress with both their enthusiasm and ability, inspired by Miss Clare's ethos: "Dance should be about the joy of dancing."
Photos courtesy of Marc Blackwell
November 2017
Three DANZONE dancers take part in the IDO World Tap Dance Championships, in Germany. They bring home a gold medal each for their group dance. Tap dancers come from all over the world to compete, so this is a massive achievement for these girls.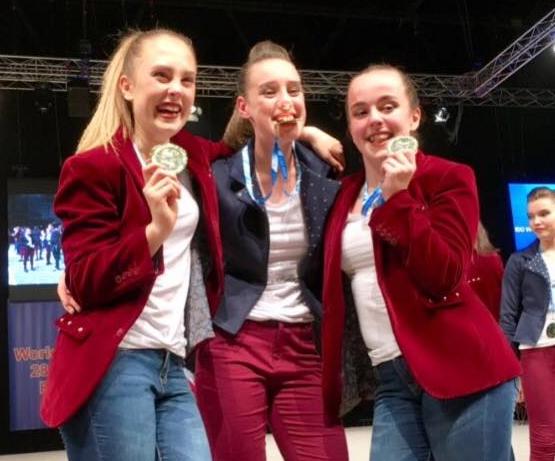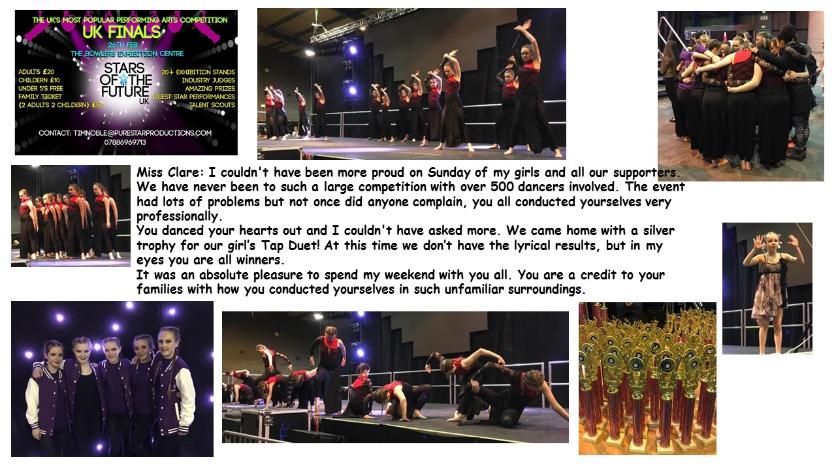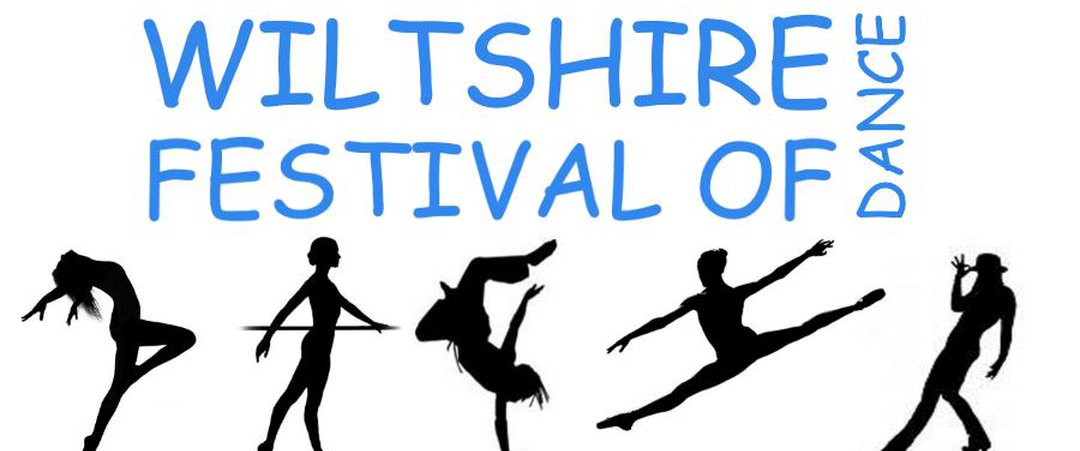 February 2017 - Danzone competed in solo, duet and group categories at the Wiltshire Festival.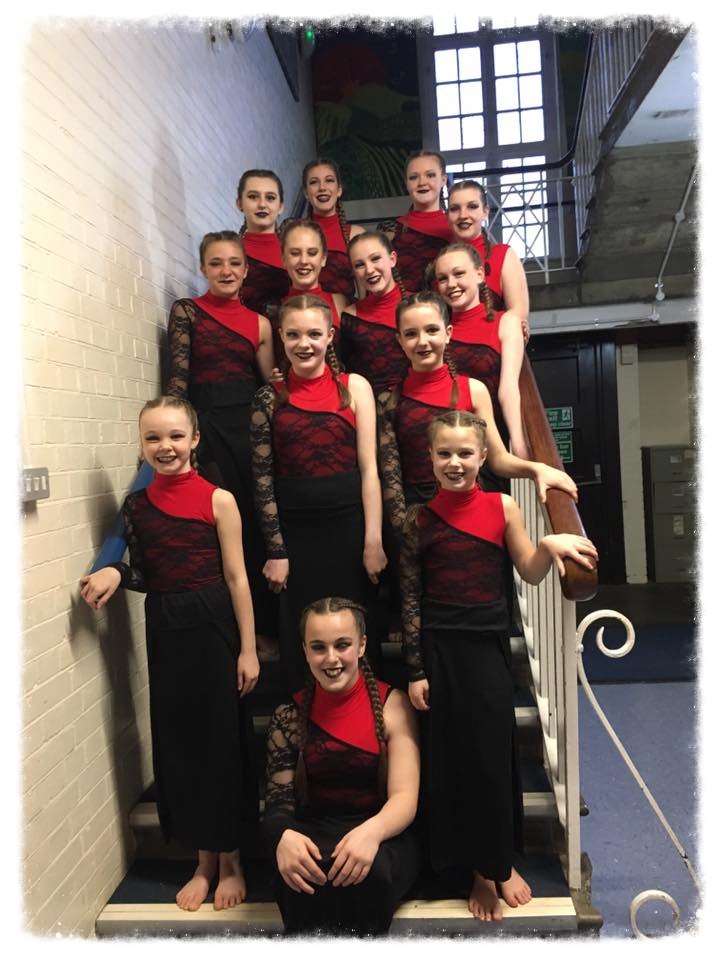 'The Next Step' The Wyvern Theatre - 28th May 2016
Covingham Park Primary School Fete June 2014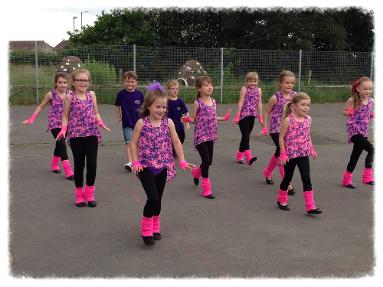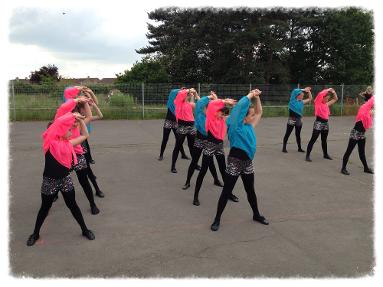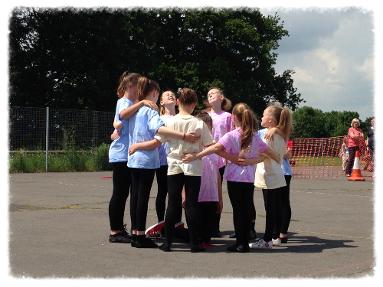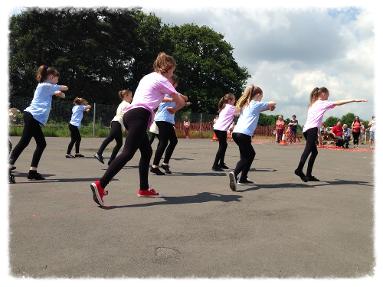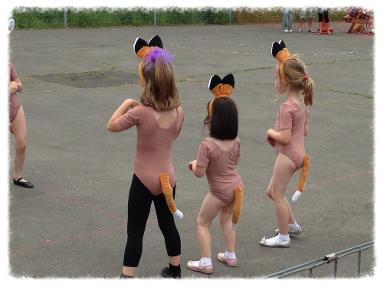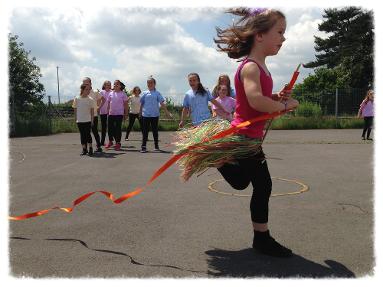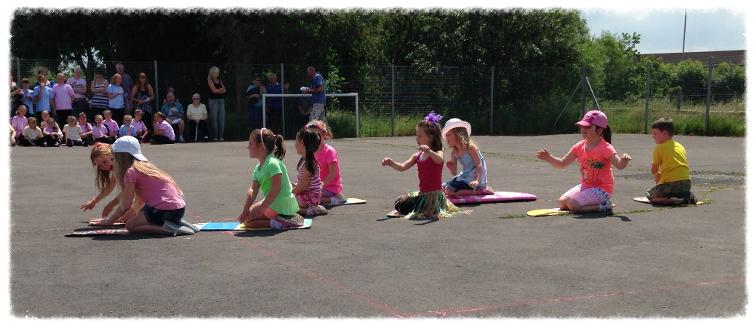 'Lets Dance' at The Wyvern Theatre 31st May 2014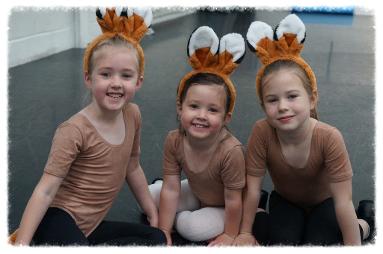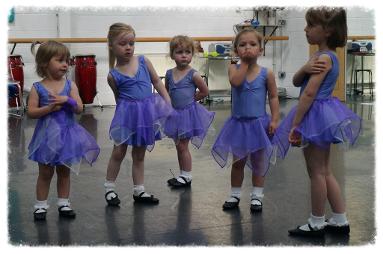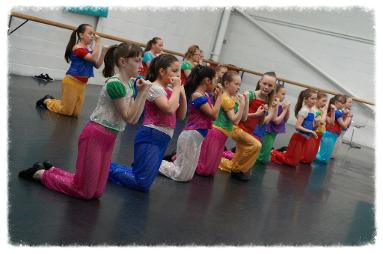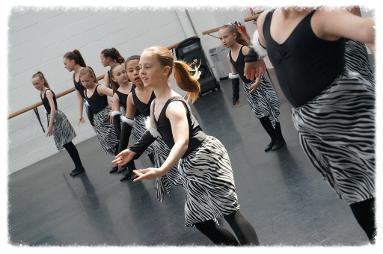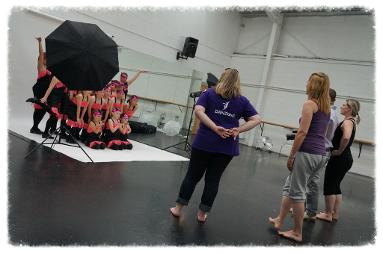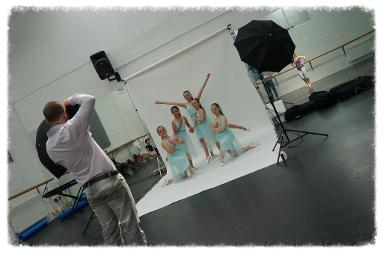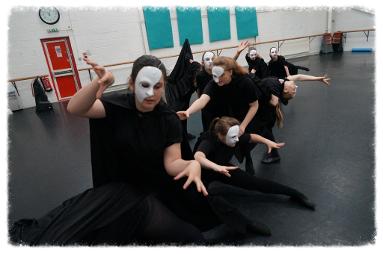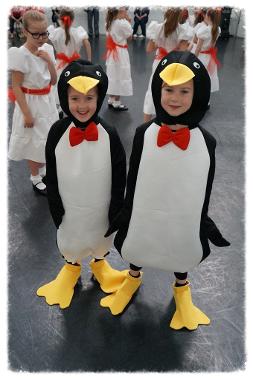 'The Grand Opening'
On Saturday 1st February 2014 twelve very brave 'Jiggle & Wigglers' braved the freezing cold and driving winds, to perform a small dance at the grand opening of the new Uffington Village shop.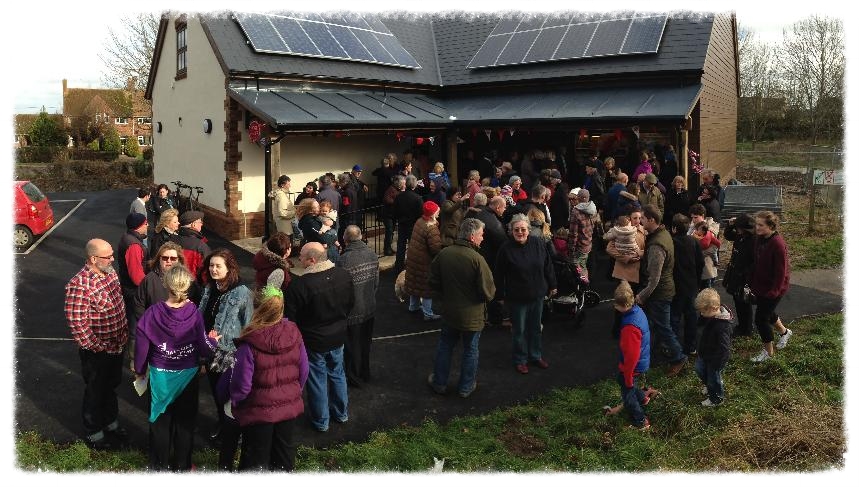 DANZONE does..... Christmas 2013
21st Dec 2:30pm at the Thomas Hughes Memorial Hall in Uffington, an informal presentation of our Saturday morning work.
DANZONE does......... Halloween!
The Danzone Halloween Fun Parties took place on 25th & 26th October in Uffington & Nythe - there was lost of ghostly goings-on and wacky fun with witches and wizards.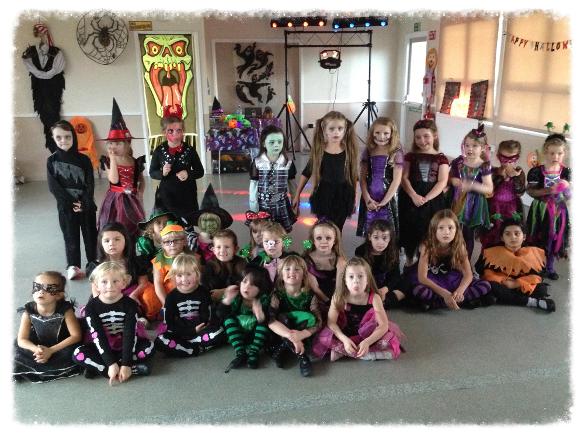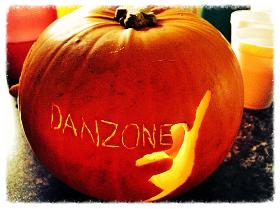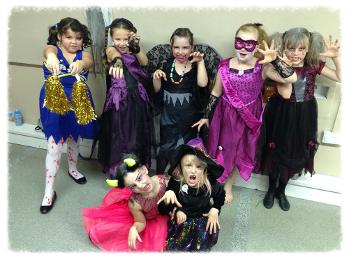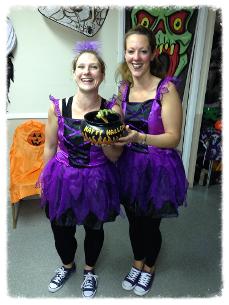 DANZONE does............ Summer School 2013
This year's Danzone summer school took place in July at St Paul's Church, Covingham. On day 1 we had a Mary Poppins musical theatre extravaganza which set the theme for the week, and culminated in a show on the final day.
We had a fantastic team of guest teachers including Miss Frances Wescott, Jemma Turland and resident teachers Miss Hayley and Miss Clare.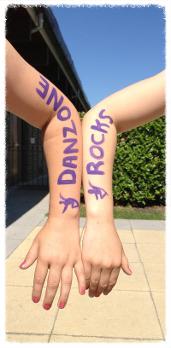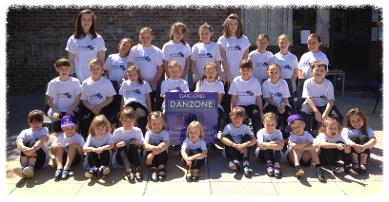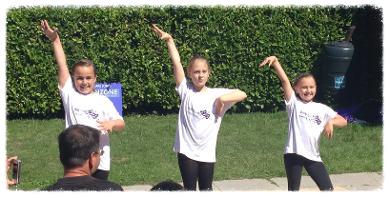 DANZONE does.......... OxFest 2012
Who would have thought that a day spent bag packing at Sainsburys for fund raising, would lead to an opportunity for Danzone to perform on the main stage at this year's OxFest festival on 13th July! We had a fantastic day in the baking summer heat enjoying everything this event has to offer. BIG BIG thanks to the Uffington Village Committee who kindly hired us their mini-bus for the day. The students (and parents) enjoyed many artists and performers, and were a little starstruck to meet Josh aka 'Remedy Sounds'!
To see his latest music video
click here
and see if you can spot any Danzone Dancers in the video.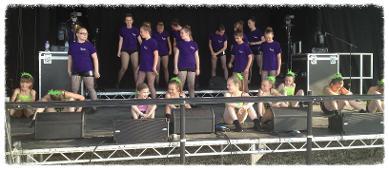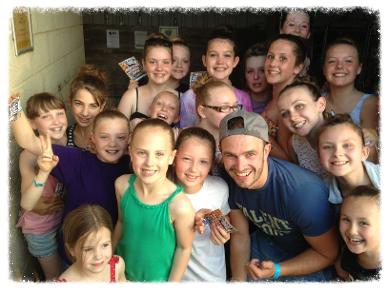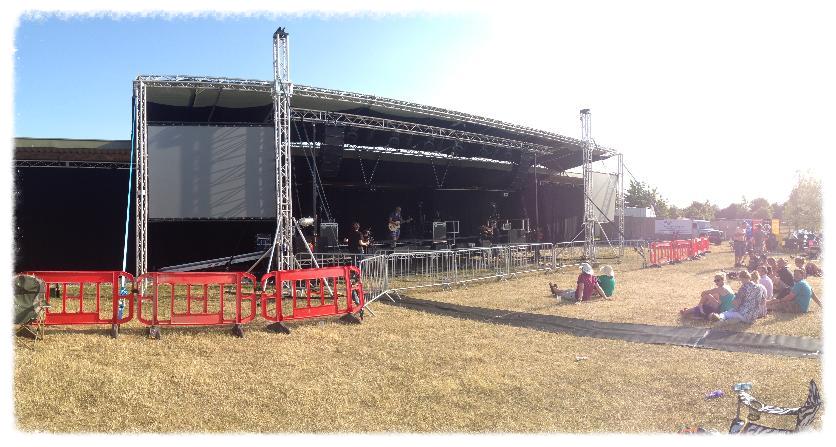 DANZONE does..... The New Theatre Oxford
June 2013 - Wow! what an experience, definitely the most challenging event Danzone have ever undertaken. 76 dancers aged between 6-16 years old, 8 chaperones and 2 teachers all headed off to the New Theatre Oxford. The day started at 9am, and after 8 hours of hair crimping, make up and hairspray the dancers hit the stage. Months of hard work paid off when the dancers performed and did themselves proud. The amazing and loyal band of parents, grandparents, family and friends who watched will take away many happy memories.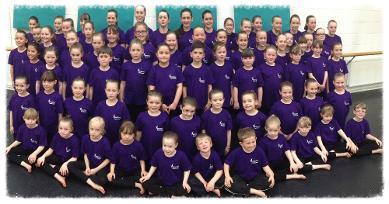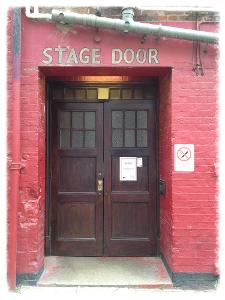 DANZONE does.........
'The Stars' in Our Eyes Mardi Gras 2012 at Sadler's Wells Theatre!
On Friday 13th April DANZONE took part in this prestigous event on the big stage and under the bright lights at this famous theatre venue in London's West End. Despite getting lost and arriving late (well it was Friday 13th!) all students, chaperones, helpers, family and friends had a fantastic day out. The students really rose to the occasion and every one of them gave everything they could, the performance was fantastic! Miss Clare was overwhelmed with pride and most parents had tears in their eyes!
The Sadler's Wells Theatre Setting off for the day, nice and early!